details
This allows a Particle device in an environment that does not have Wi-Fi, but does have wired Ethernet. This might be the case in industrial situations and factories, for example.
The form-factor is based around the Adafruit FeatherWing Tripler. The two side connectors allow you to plug in one Particle Gen 3 device along with an additional FeatherWing accessory. Ethernet uses the WIZnet W5500 chip.
For example, you might include:
A display, like a large LED clock display or small LCD
A sensor, such as a temperature or current sensor
A relay, to control an external device
PoE (Power over Ethernet)
The Power over Ethernet, commonly referred to as PoE, provides a way to power a device, in addition to providing networking capabilities, all over existing Cat 5 or Cat 6 twisted-pair Ethernet.
The Particle PoE module plugs into the Ethernet FeatherWing to add the ability to power your 3rd-generation Particle device such as an Argon or Boron.
It uses the Silvertel Ag9905M and can supply 1800 mA to your device and any Feather accessories. It is a Class 0 IEEE 802.3af device.
Note that because the Ethernet FeatherWing with PoE supplies 5V to the device by the VUSB pin, you should not power it by both PoE and the USB serial port at the same time.
The recommended cable for PoE is Cat 6 twisted pair with a maximum length of 100 meters (328 feet).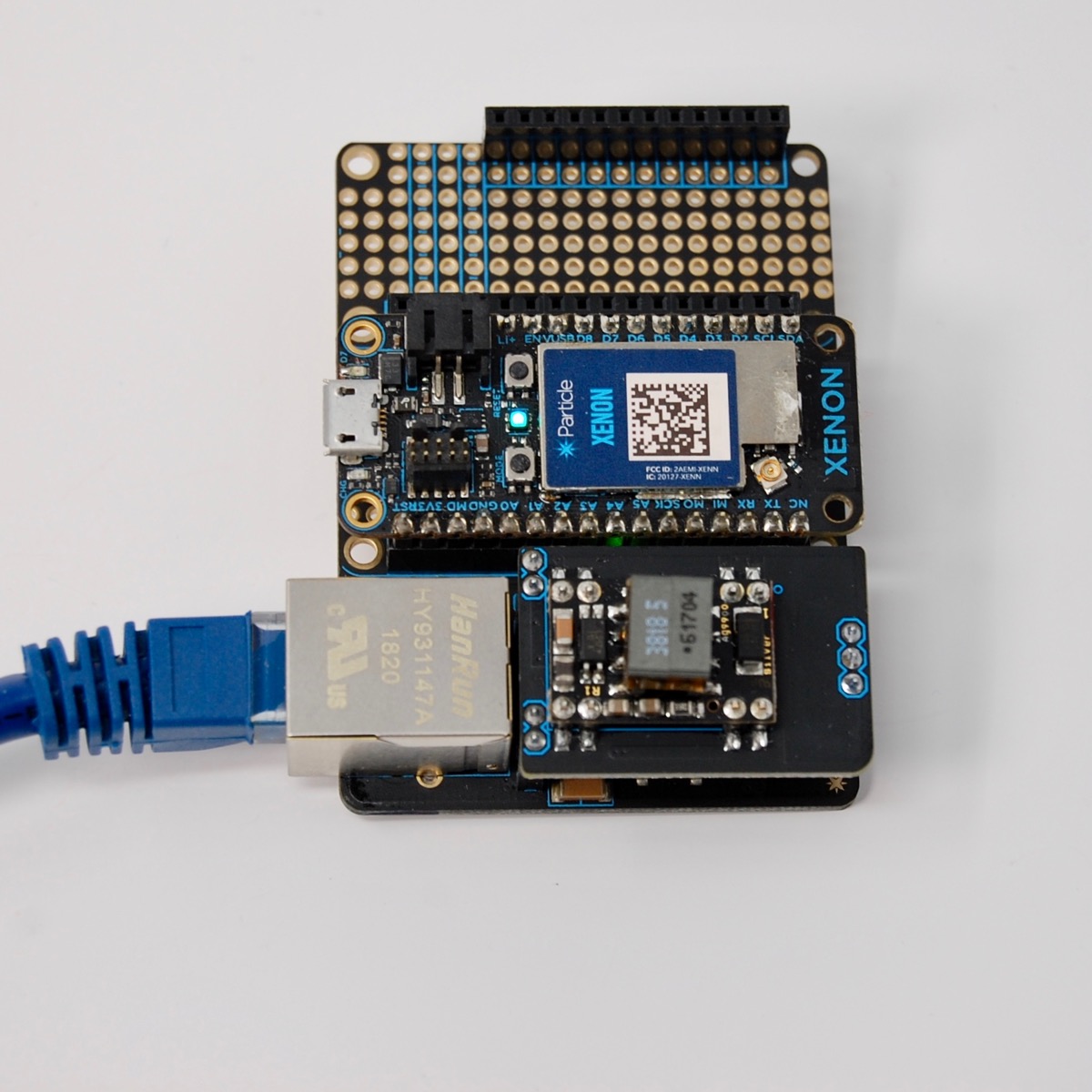 If you attach a LiPo battery to the Argon or Boron, it can be charged by PoE.
The PoE adapter supplies 1800 mA. This is enough to power any Particle Gen 3 device with some power available to power FeatherWings in the extra FeatherWing socket.