details
This project is about the production of PoE FeaterWing prototyping using W5500. The author directly designed the PCB and completed PCB soldering and test.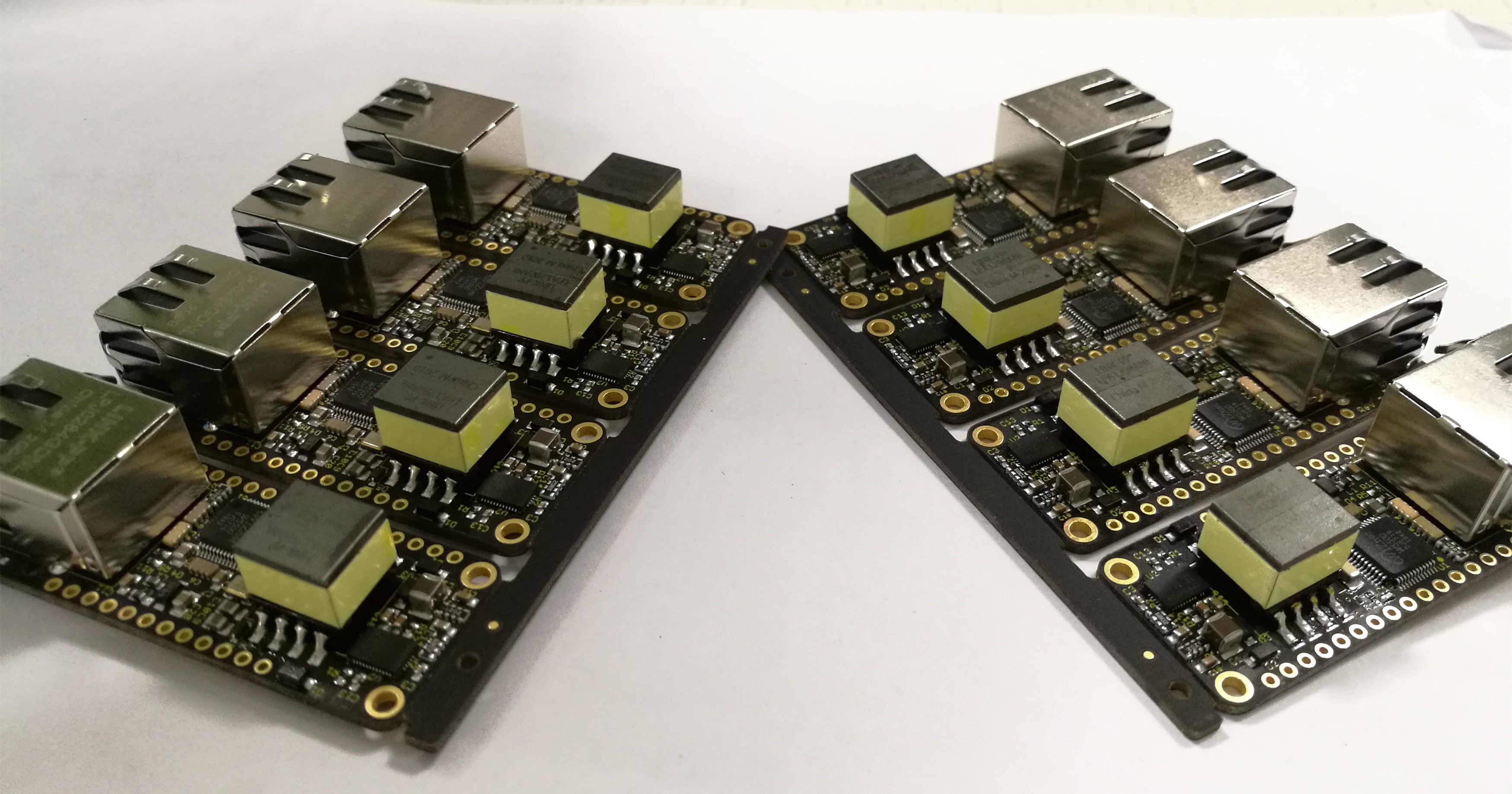 The existing featHerwing boards are not modules that supply power. So when you supply power from FeatherWing, the problem occurs. But the author solved this.
The Featherwing board is a very small size. It is difficult to make PoE small sizes, but the author solved using small parts.
Because W5500 is used in Adafruit Ethernet FeederWing, the same software provided by Adafruit can be used.
EEPROM with the EEPROM, which is stored in the Mac address, solved the Mac address using AA02E48.
The PoE chip used Ti TP23758.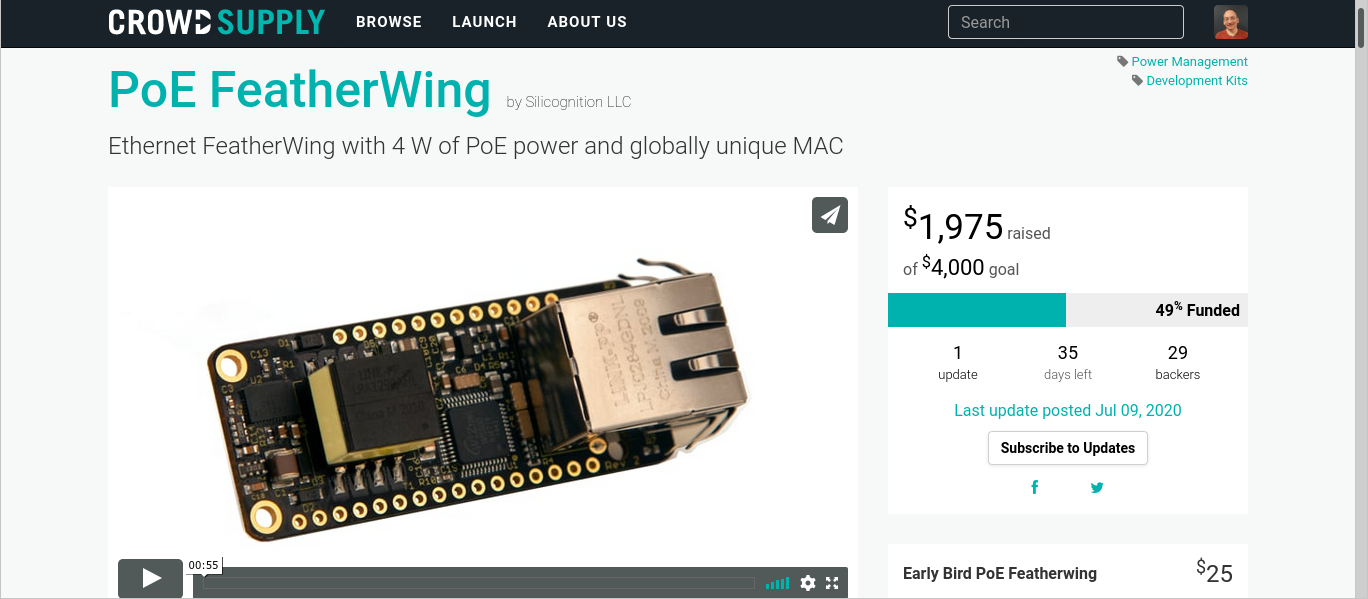 The author has experienced a lot of problems while developing and has recorded all the processes to solve this.