Project Description
WIZIBERRY – Terminal with QWERTY keyboard and Display
FEATURES
:
Smallest as possibly 79x69x8mm
Absolute minimum components.
Speaker
free GPIO header
Reset button
power switch controlling internal buck-boost
optional keyboard button Backlight
Working software features (demo codes):
circuitpython display example
micropython display example
arduino display example
arduino keyboard example
Supported displays:
12pin st7789 IPS 240x240 via flex cable 1.3" inch
12pin st7789 IPS 240x240 via flex cable 1.54" inch
8pin st7789 IPS 280x240 via flex cable 1.69" inch (rounded corners)
8pin st7789 IPS 240x240 via header
8pin GC9A01A IPS 240x240 via flex cable
any display with popular china module pinout GND,VCC,SCK,DAT,RES,DC,CS,BACKLIT
Required components:
1x w5100s-evb-pico
30x DTS63K tactile switch 7mm height, Or another 1N force is very comfortable to press
1x BSS123 Transistor for display backlight
1x 10R 0603 Resistor for display backlight
1x 4k7 Resistor for display backlight
1x LPT1109DS PIEZO sound beeper
1x JS202011CQN C&K or MSS-2235 NINIGI Side Switch For power off but it work without
SWOT analysisS
trengths:
no competition
simple as possible
cheap
beautiful design (I'm shameless)
qwerty keyboard
HD IPS display - onboard
any display, iPS, TFT, OLED, eInk by wires, need just redesign front panel
circuitpython
micropython
arduino core
W
eaknesses:
my programing knowledge for make use case examples is basic
O
pportunities:
GUI learning tool
native USB
ETHENRNET possibility, there is big opportunity in application where is needed something like networking plug and play ... quick connect to LAN with DHCP configuration, etc. simple terminal
standalone computer programmable in basic or micropyton
T
hreats:
I am blinded by my enthusiasm
Operating system
WiziBerry is great for development & experiments , you can chose application at startup.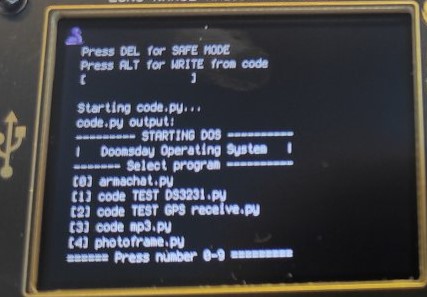 SCHEMATIC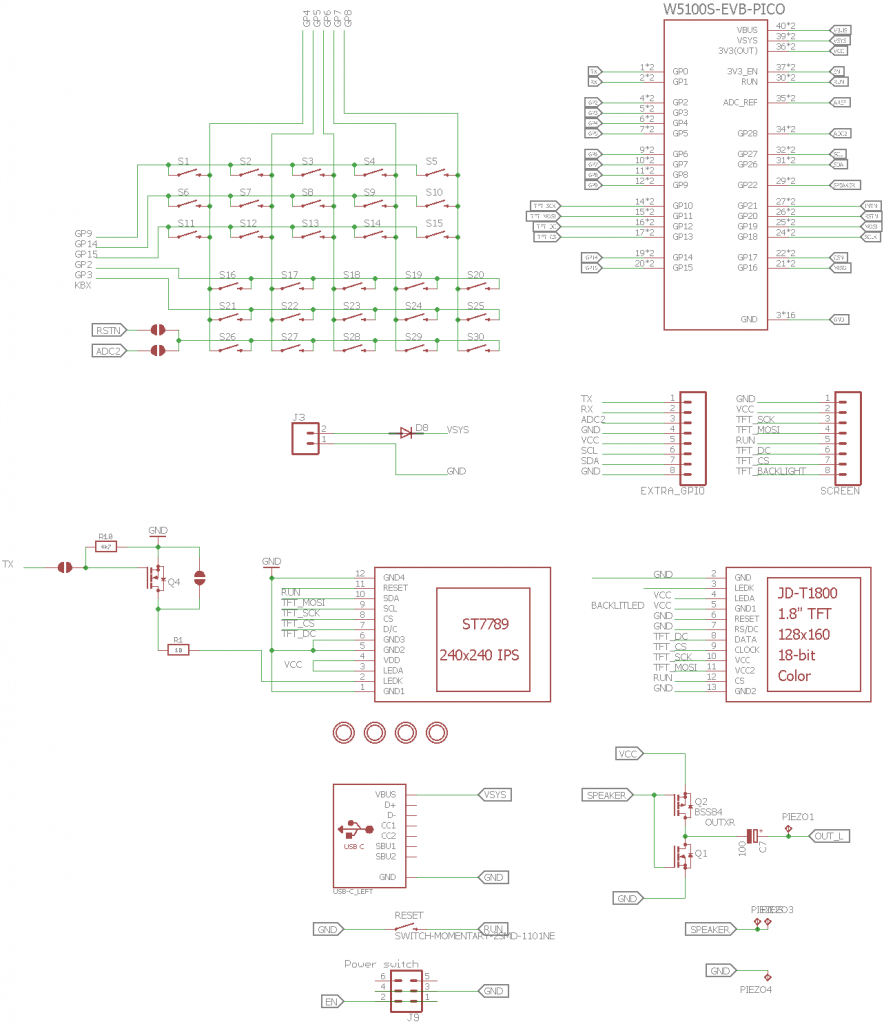 FRONT COVER PANEL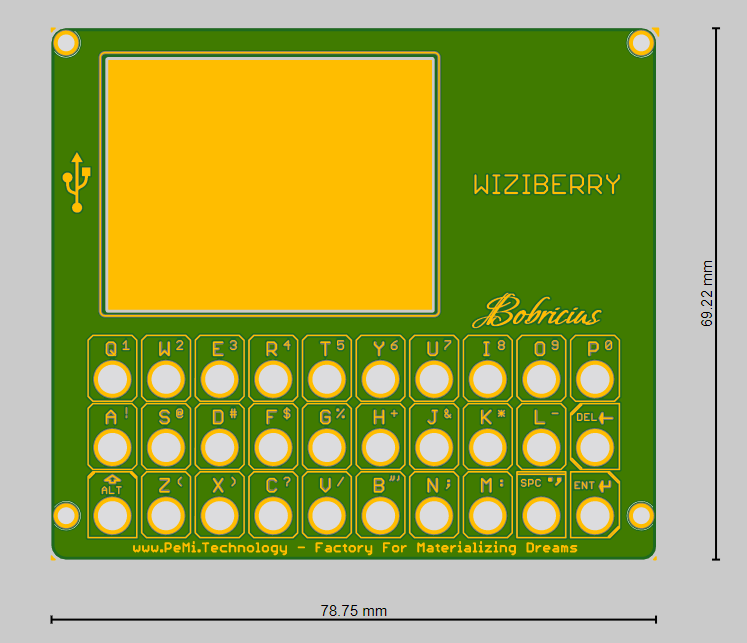 Motherboard overview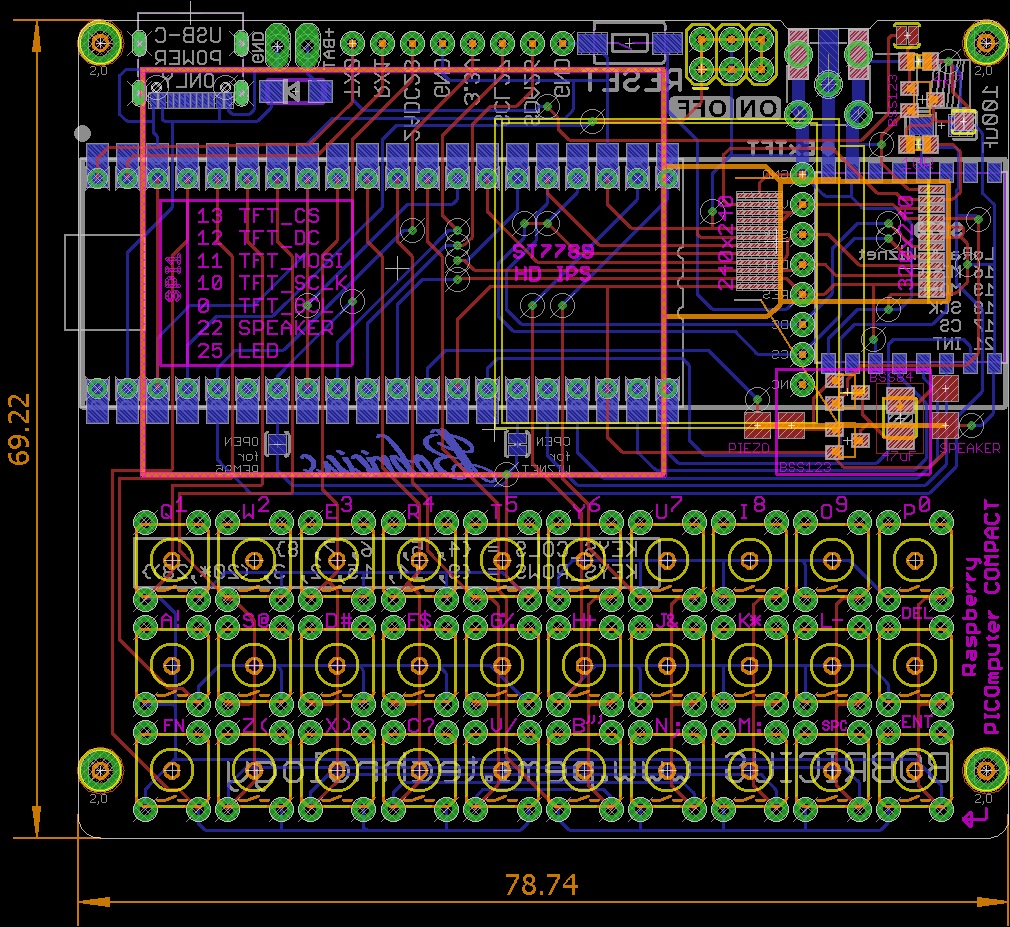 Optional keyboard backlight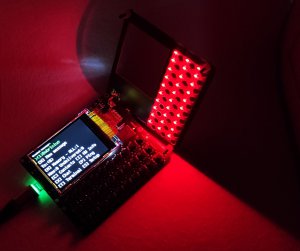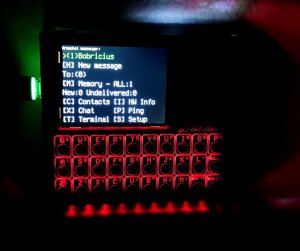 CODE EXAMPLES and DEFINITIONS
  #define TFT_CS        17
  #define TFT_RST       21
  #define TFT_DC        16
  #define TFT_MOSI      19
  #define TFT_SCLK      18
  #define TFT_BACKLIGHT 20 //Display backlight pin 

  #define speaker       0  

byte colPins[COLS] = {1, 2, 3, 4, 5}; //connect to the column pinouts of the keypad
byte rowPins[ROWS] = {6, 9, 15, 8, 7, 22}; //row pinouts of the keypad

char directKeys[ROWS][COLS] = {
  {KEY_RETURN, ' ', 'm', 'n', 'b',},
  {KEY_DELETE, 'l', 'k', 'j', 'h',},
  {'p', 'o', 'i', 'u', 'y',},
  {KEY_SHIFT, 'z', 'x', 'c', 'v',},
  {'a', 's', 'd', 'f', 'g',},
  {'q', 'w', 'e', 'r', 't',}  
};